WHERE WE WORK
Countries
PACE is operational in the Central African Republic, the Democratic Republic of Congo, and Ethiopia, supporting children who have been recruited into armed groups, child sexual exploitation, forced labour or hazardous work.
POPULATION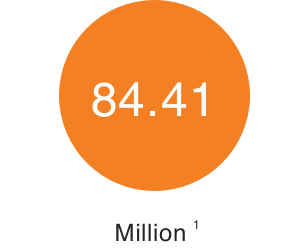 UNDER 18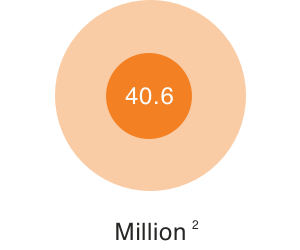 PRIMARY SCHOOL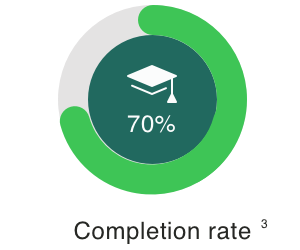 PERCENTAGE OF CHILDREN IN CHILD LABOUR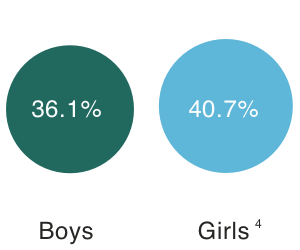 RISK OF CHILD LABOUR IN GLOBAL SUPPLY CHAINS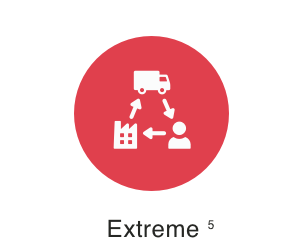 SUPPLY CHAINS MAPPED BY PACE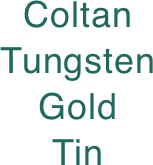 Why the Democratic Republic of the Congo (DRC)?
The Democratic Republic of the Congo (DRC) is the largest francophone country in Africa, with an estimated 84 million inhabitants and vast natural resources. It is also one of the world's most under-developed and dangerous places to live. Ranked 179th in the UN's Human Development Index, an estimated 74% of the DRC's population lives in poverty. This is compounded by internal conflicts spanning many decades: more than 6 million people have been killed, and a further 4.5 million displaced, by violence stemming from the presence of more than 120 armed groups as well as inter-community tensions.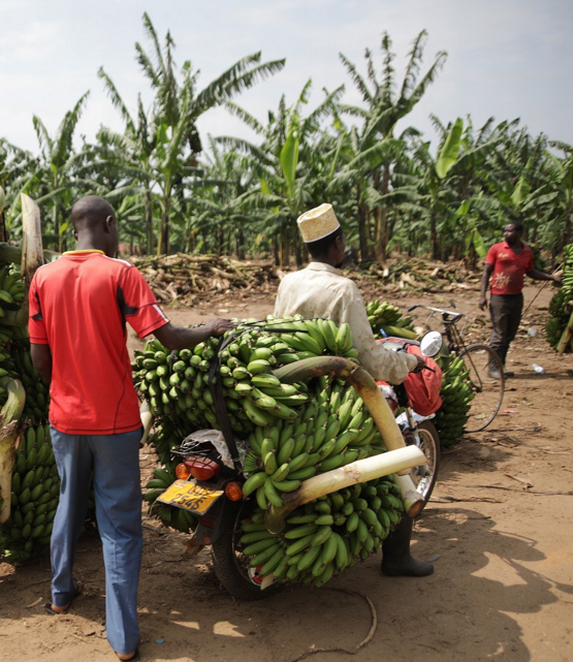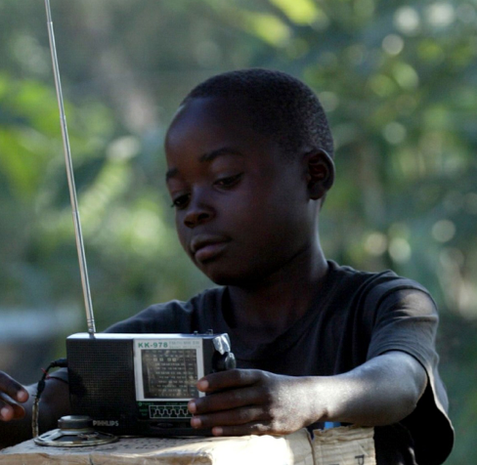 Ongoing conflict has deepened the vulnerability of the Congolese people. In 2018, nearly 14% of the population required humanitarian assistance, with the situation made worse by a series of acute health crises. In 2019 alone, the country's eastern regions were plagued by outbreaks of Ebola, measles and cholera.

The conflict has had dire consequences for children in the DRC. In 2000, the UN stated that more than a third of the world's 300,000 child soldiers were active in the DRC – more than 100,000 children (ILO, 2003, quoted in 'Tug of War', War Child 2018).

Extreme poverty and limited access to education also forces many children into hazardous forms of work just to survive. The use of underage labour in mining sites is well publicised, with children used for artisanal mining of gold, tungsten, tin and tantalum. As these raw materials are widely used in components found in mobile phones, and increasingly in renewable energy technologies, they are highly likely to end up in international supply chains. Estimates suggest that around 40% of all children in the DRC are engaged in child labour.
The locations in which we operate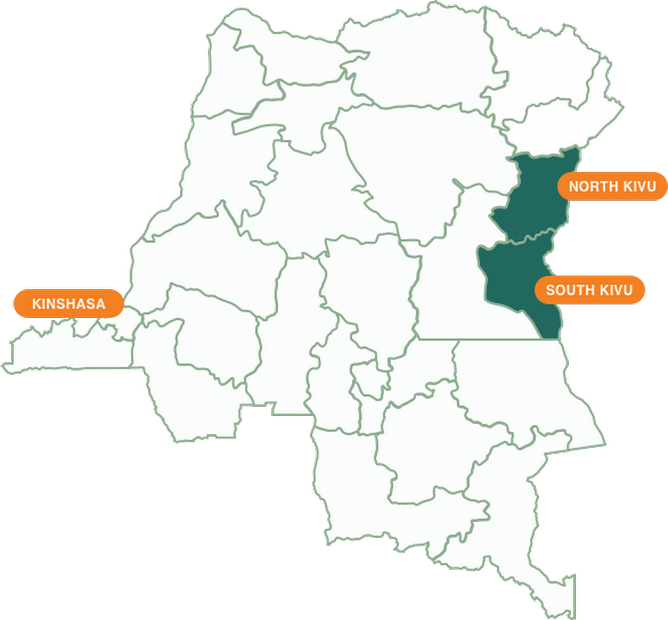 Project activities in the DRC will be managed out of the War Child and World Vision offices in Goma and Bukavu – the provincial capitals of North and South Kivu, respectively.

Community-based interventions will be focused on the territories of Masisi in North Kivu (led by War Child), and Walungu in South Kivu (led by World Vision). Children in these areas are highly vulnerable to some of the worst forms of child labour, with an active mining sector, poor soil making it hard for families to grow crops, and the presence of armed groups resulting in high levels of insecurity.
How are we enabling change?
Children who are currently exploited in the worst forms of child labour will be supported to return to school, while older children will be offered vocational training opportunities. Economic support will also be provided to some of the most vulnerable families – including job opportunities with private sector organisations, skills training and access to local savings and loans schemes.

In the DRC special attention will be paid to children working in mines, sexual exploitation, and children associated with armed forces and groups.

Our in-county partners, War Child and World Vision, are well established in the DRC, and will work with the DRC Government and regional line ministries, law enforcement, local media, the private sector, armed groups and local community actors to raise awareness of existing child labour law and the services available to children, while building local capacity among many of these stakeholders to combat the exploitation of children.

The supply of gold, tantalum, tungsten and tin to international markets will also be mapped to identify where child labour takes place, and how additional measures could help combat it.
WHO WE ARE
PACE is a ground-breaking partnership of private sector, academic, media development and civil society organisations working together to combat the exploitation of children in the worst forms of child labour.
OUR FOCUS AREAS
PACE is a holistic multifaceted programme designed to identify the most effective strategies for combating the worst forms of child labour across four main areas of work.